Discover the very best surgical and non-surgical penis enlargement procedures
We provide more paths to a bigger you than all our competitors combined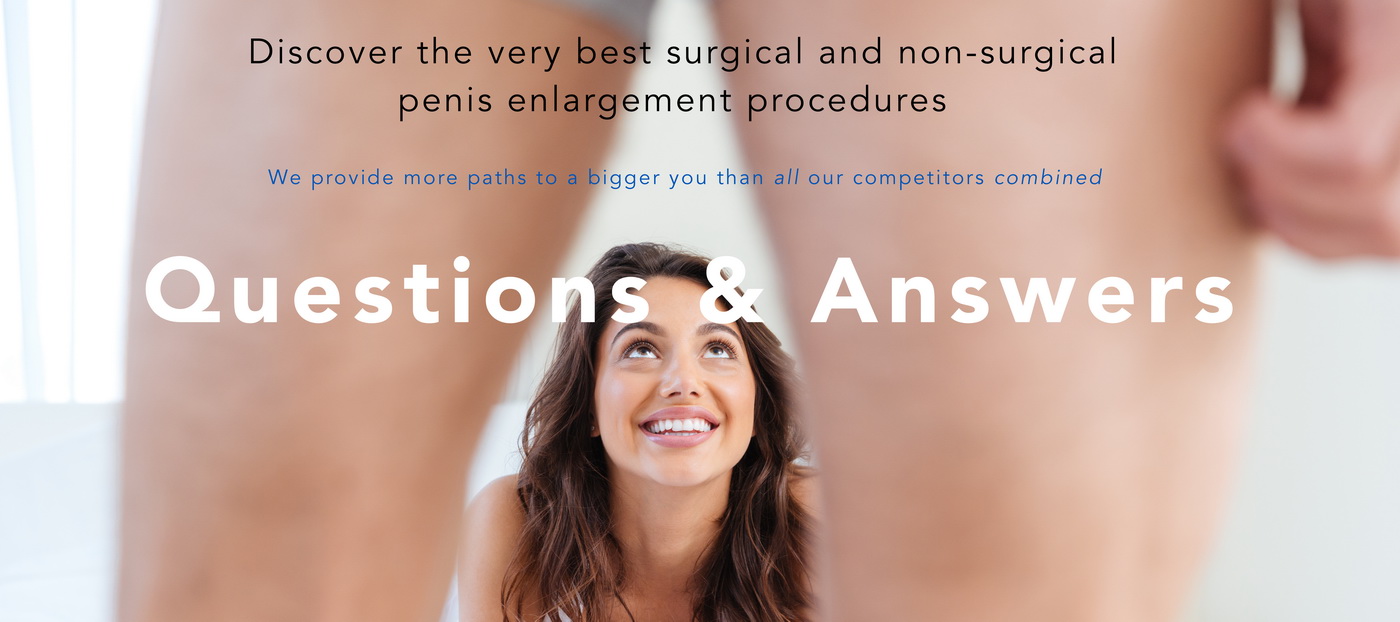 Getting the Answers you Need
Because of the vast range of procedures Rejuvall provides, we break up Q&A by basic category to help you get answers you're seeking, including:
Penile Length
Penile Thickness
LifeSize Procedures (Enlargements for overweight patients)
Non-Surgical
What is a Penis Enlargement Procedure?
A penile enlargement procedure is any surgical or non-surgical medical technique that results in a larger penis. Some are meant to endure a lifetime, while others are just meant to be temporary.
Some people prefer artificial dermal fillers or implants, while others prefer an all-natural version. Some increase length, while others increase thickness, and a few increases both.
There's a lot to think about. There is only one penis in every man's body. Take your time when conducting your research.
Many penis enlargement reviews are purchased and paid for similarly to Amazon products. The Phalloboards, the world's only penile enhancement review website maintained completely by patients, is a good place to start learning about all the dirty little secrets.
What should you do if you're just getting started?
At the Phalloboards, you'll read and discover most everything about male enlargement.
Penis Enlargement for Overweight Men Q&A
RejuvallLite® Non-Surgical Enlargement Procedures Q&A